About Me
I am a first year Ph.D. student in the
College of Engineering and Computer Science (CECS)
at the
Australian National University
, where I am fortunate to be supervised by
Prof. Liang Zheng
and
Prof. Stephen Gould
.
Previously, I was a research intern at
Adobe Research
. Prior to that, I had graduated from
Masters of Machine learning and Computer Vision
with first class honours from the Australian National University. Even earlier, I was working as a machine learning research engineer at
Yahoo Japan
. I received my Bachelors in Electrical Engineering with specialization in
intelligent and cognitive systems
from
IIT Delhi
.
I am currently engaged in exploring a novel approach to interactive image synthesis and editing, by using deep reinforcement learning for understanding
human visual user-intention
(
i.e.
what a user wants to draw) from the primitive human inputs (
e.g.
coarse scribbles). We believe that applications from this research can provide human-users with new ways to better express their inner ideas in direct visual form.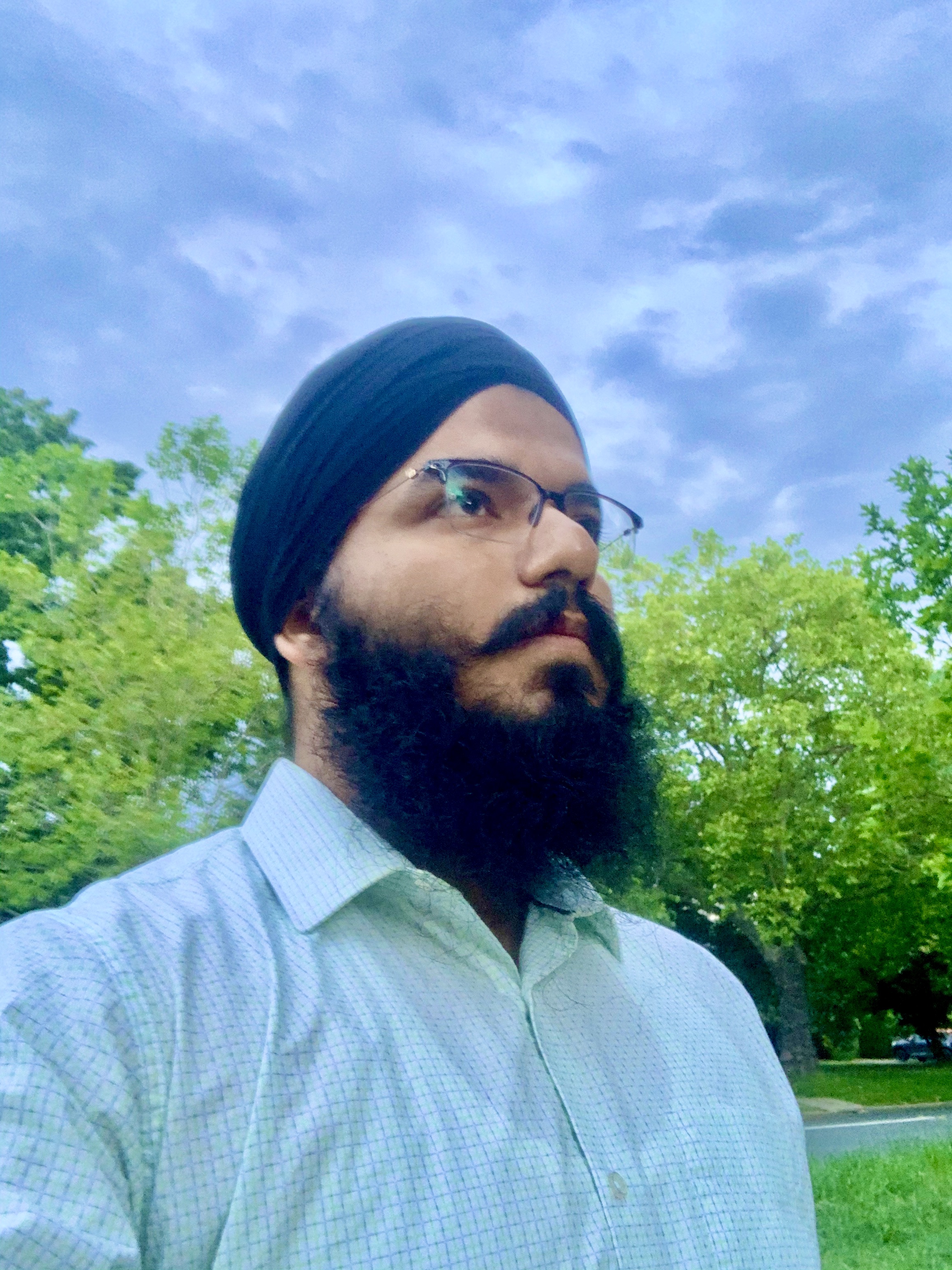 Publications
High-Fidelity Guided Image Synthesis with Latent Diffusion Models

Jaskirat Singh, Stephen Gould, and Liang Zheng.



CVPR 2023


[Paper] [Code] [Project Website]



Paint2Pix: Interactive Painting based Progressive Image Synthesis
and Editing

Jaskirat Singh, Liang Zheng, Cameron Smith, and Jose Echevarria.



ECCV 2022


[Paper] [Code] [Project Website]



Intelli-Paint: Towards Developing More Human-Intelligible Painting Agents

Jaskirat Singh, Cameron Smith, Jose Echevarria, and Liang Zheng.



ECCV 2022

,

US Patent



[Paper] [Project Website]



Combining Semantic Guidance and Deep Reinforcement Learning for Generating Human Level Paintings

Jaskirat Singh and Liang Zheng, 2021.



CVPR 2021


[Paper] [Code]



Enhanced Scene Specificity with Sparse Dynamic Value Estimation

Jaskirat Singh and Liang Zheng, 2020



arXiv 2021


[Paper]



Dynamic Value Estimation for Single-Task Multi-Scene Reinforcement Learning

Jaskirat Singh and Liang Zheng, 2020



arXiv 2021


[Paper]


Miscellaneous
Navigation

Trained a Deep Reinforcement Learning Agent to navigate a world simulated in the Unity Environment.
The underlying model was a Dueling Double Deep Q Network (DDQN) with prioritized experience replay.

Flying a Quadcopter

Trained an Reinforcement learning based agent to learn how to fly a quadcopter
Actor-Critic based DDPG algorithm is used along with prioritized experience replay

Robotic arm control

Trained mutliple Double-jointed robotic arms to reach target locations using PPO algorithm
Uses multiple (non-interacting, parallel) copies of the same agent to distribute the task of gathering experience

Multi agent Collaboration/Competition

Trained a pair of RL agents to play tennis using Multi Agent DDPG (MADDPG) algorithm
The model consists of a centralized critic for each agent with access to combined state and action values from all agents

Alphazero for Tictactoe

Alphazero implementation for the game of Tictactoe
Extended the solution to a larger and difficult 6-6-4 Tictactoe.

Memory Matching Game Interface

Implementation of memory matching game using javascript and DOM

Arcade Game

Classic Arcade Game built using Object oriented Design patterns